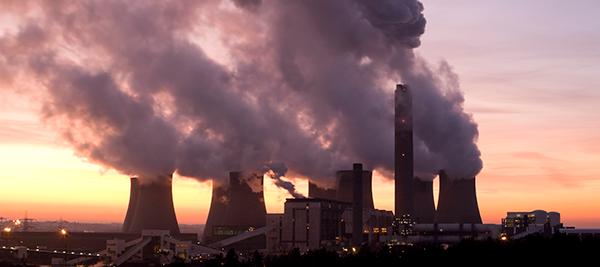 Nuclear energy, solar power and offshore wind farms instead of coal
"Poland's Energy Policy until 2040" confirms that the era of coal is coming to an end. Energy ministry wants to abandon land-based wind farms and transform the sector through the use of nuclear power.
Background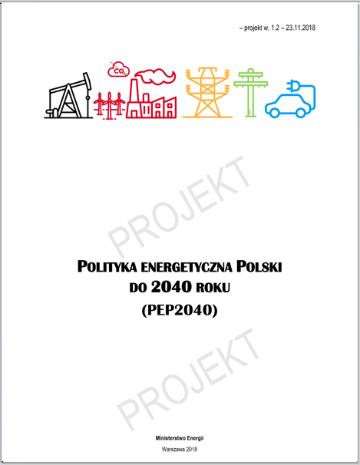 On November 23, nearly three years after it was first announced, MinEner published "Poland's Energy Policy until 2040" (PEP). The document describes the country's current energy sector and includes guidelines for its transformation. The new policy is going to replace guidelines adopted in 2009 in a document called "Poland's Energy Policy until 2030". Before this is possible, however, PEP needs to undergo public consultations (until January 15, 2019) and has to be approved by the government. Conclusions from the document should be included in the national plan for energy and climate (KPEiK), which the government needs to send to EurCom by the end of the year.

Digest
Faster decarbonisation. By 2030, the share of coal in energy production in Poland is set to drop from the current 78 to 60 per cent, and in 2040 – to 32 per cent. This is a significant modification of earlier assumptions – late last year, MinEner declared that by 2050 coal would be responsible for 50 per cent of the country's energy mix. To reassure the coal mining community, PEP has declared that the annual demand for coal until 2027 would still amount to 36 million tonnes. MinEner also wants to go ahead with the plan to construct a 1000-MW coal-powered block in Ostrołęka. The future of brown coal will depend on the development of technologies that limit CO2 emissions, for instance, carbon capture and storage (CCS). This means that Poland is not going to open new brown coal deposits, and current extraction will cease circa 2040.
Distant date for the construction of a nuclear power plant. Brown coal will be replaced in the energy mix by nuclear energy. PEP assumes that the first nuclear block would be operational by 2033, with new blocks being completed every two years until 2043. Ultimately, Poland will have six nuclear reactors with a total capacity of 6-9 GW. Such a distant deadline puts a question mark on the future of nuclear energy in Poland. According to the current Polish Nuclear Power Programme, the first nuclear power plant was to have been completed by late 2024. The decision to move its completion by nine years means that the decision to start the construction of the nuclear power plant would need to be taken by a new government after the elections in 2019. The PiS government also failed to choose a construction site or its financing model. This is rather awkward because PEP assumes that zero-emission nuclear energy is to become the main tool for a reduction of carbon emissions. MinEner failed to provide any alternatives.
Photovoltaic and offshore wind farms instead of land-based ones. Renewable energy sources (RES) are currently responsible for 12 per cent of energy produced in Poland. According to PEP, by 2030, the share of RES will climb to 27 per cent, and by 2040 it would amount to 32 per cent. The changes will mainly be possible due to the development of photovoltaics (from 2022) and offshore wind farms (from 2025). According to the document, land-based wind farms will no longer be built – according to MinEner Krzysztof Tchórzewski, the decision shows that the PiS government is fulfilling its election promises and responds to public opposition to land-based wind farms. This is the most controversial part of PEP – the results of a RES auction that was held in November show that land-based wind farms are becoming more competitive in the energy sector. The support for wind turbines amounted to around PLN 200 per MWh, while coal-fired power plants were able to secure PLN 240 per MWh.
Climate ambitions short of the EU-wide objectives. PEP is mainly aimed to ensure the country's energy security, competitive quality of its economy and only then limit the environmental impact. As a result, Poland's climate goals are fall short of being ambitious. PEP predicts that in 2030 RES are to be responsible for 21 per cent of the country's end-use energy consumption, with the EU-wide target amounting to 32 per cent. In addition, the document assumes an increase of 23 per cent in energy efficiency savings compared to the 2007 forecasts (32.5 per cent for the EU) as well as a 30 per cent reduction in emissions compared to the 1990s levels (40 per cent for the EU). The document does not discuss electricity imports as a factor that can stabilise energy demand. This might fall short of EurCom's expectations (the Commission is set to adopt an opinion on PEP assumptions included in KPEiK).
THE BOTTOM LINE
The document "Poland's Energy Policy until 2040" is merely a proposal for a new policy and does not include any final decisions on the construction of a nuclear power plant or the future fuel mix. On the other hand, the publication reveals MinEner intentions – the decarbonisation of the Polish power sector must take place, but its pace needs to guarantee that the state will be able to maintain energy security. The transformation should also ensure lower electricity prices and increased environmental protection but at a later stage. Such a policy will disappoint most of the interested parties – coal miners will be concerned about the declining role of coal in the energy mix, businesses will be unhappy about the decision to abandon the construction of land-based wind farms, environmental organisations will criticise the country's failure to reduce emissions before 2030 while Brussels will point out that the project fails to integrate Poland with the EU energy market. PEP will, however, benefit energy companies, which will be able to quickly select the technology necessary for future investments.